Since I collected Santas, it seemed natural that I should start collecting the North Pole Village released by Department 56.  I saw the sleigh and reindeer set and was hooked.  I stopped collecting the village because I ran out of room on the mantle.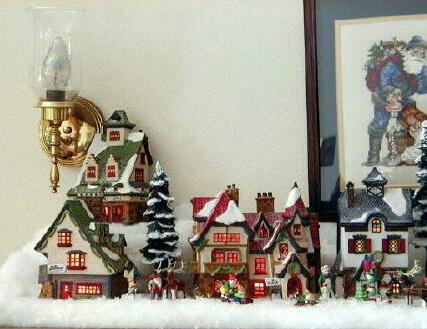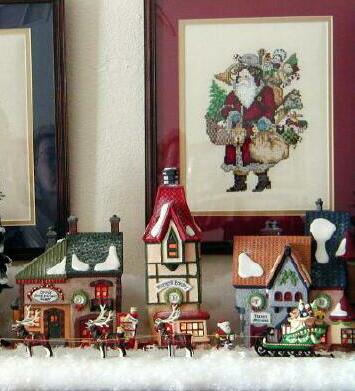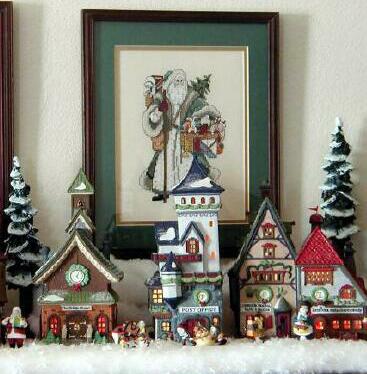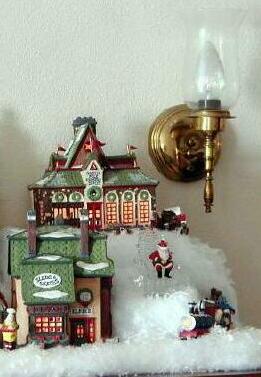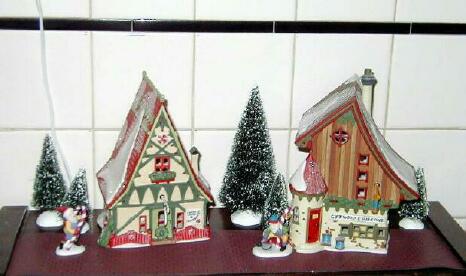 This set was a special release to accompany the North Pole Village.  Since it won't fit on the mantle, I have it displayed in the kitchen on a small bookcase that holds my cookbooks.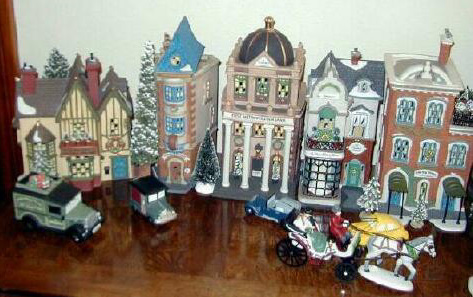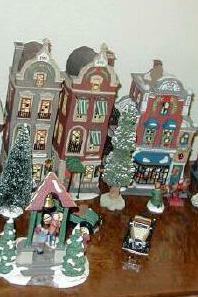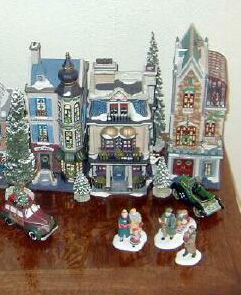 I then branched out to Christmas in the City Village with a couple pieces of the Dickens village thrown in.