Other Christmas Decorations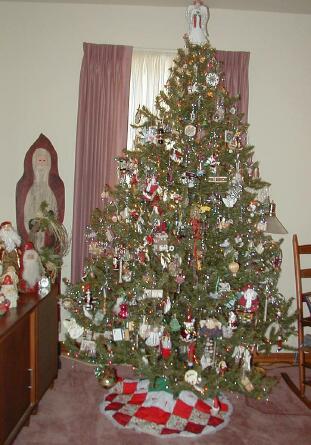 Since I am a Christmas junkie, I have trees all over the house.  The main tree is in the living room and is FULL of ornaments I have collected and been given over the years.  The 3' tree in the upstairs hall has felt ornaments I made several years ago when our children were small.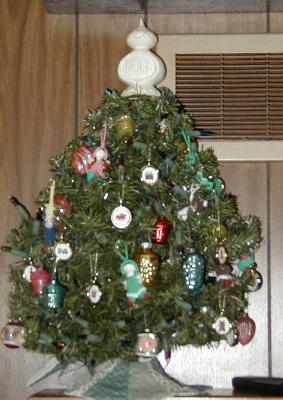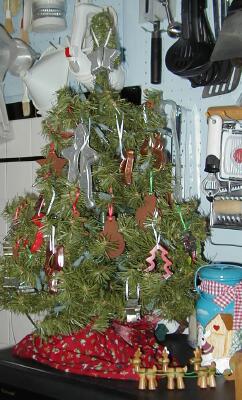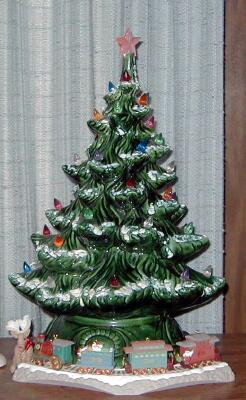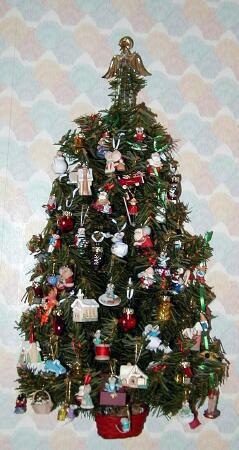 The small tabletop tree on the left has old glass ornaments that belonged to my husbands's mother, small cross-stitched and crocheted ornments.  The center tree is in the kitchen on the microwave and has cookie cutters hung as ornaments.  The tree on the right was made into a wall hanging tree that hangs on the bathroom wall.  It is filled with tiny glass and Hallmark ornaments.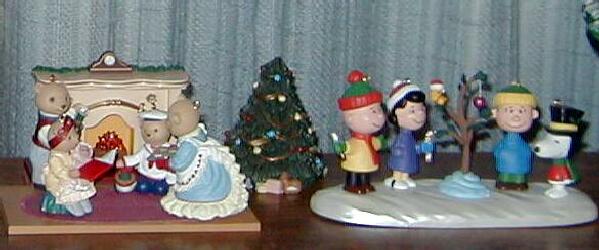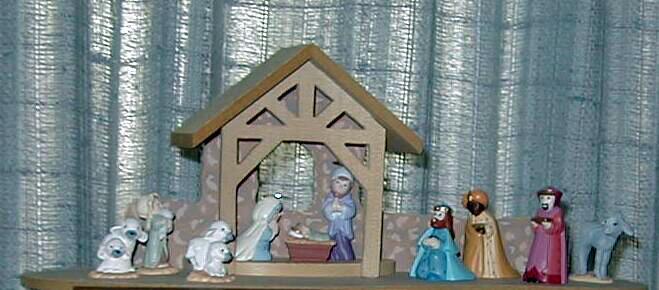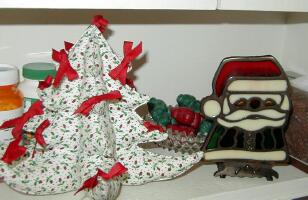 The cloth tree in the picture below was a gift from a friend and the Santa is stained glass with a votive candle behind it.

The ceramic tree on the right was also a gift.  The train beneath the tree was a Hallmark release in 1991.

The Nativity scene below was a Hallmark release in 1989.

The Christmas bears scene was a Hallmark release in 1993, and the Snoopy Christmas scene was a Hallmark release in 1995.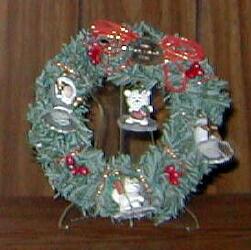 The Hallmark Frosty Friends wreath was released in 1990.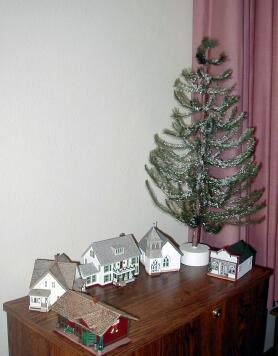 The Hallmark Sarah Plain & Tall Houses were released in 1994. 


The Hallmark collection of Nostaglic Houses & Shops beginning in 1984 through 2004.  Closeup photos below.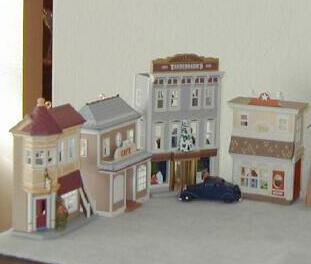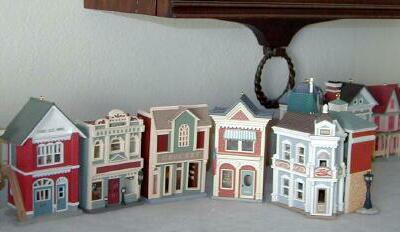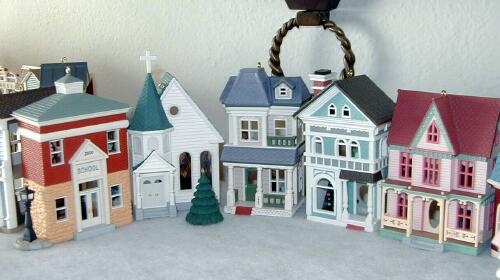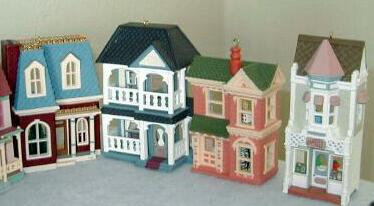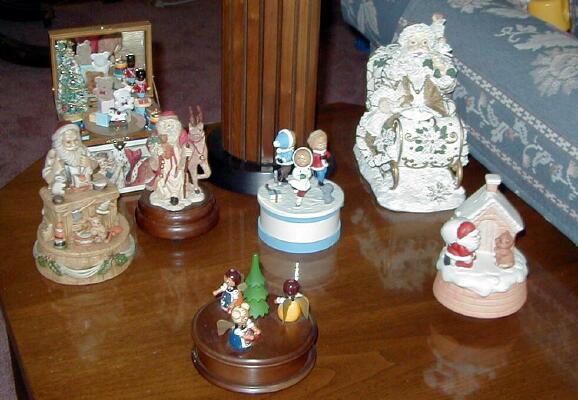 All the music boxes were gifts except for the center one of the skating children.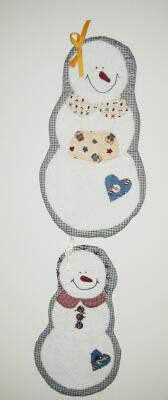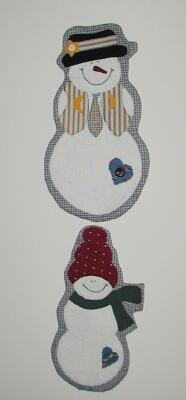 The snowmen family were gifts made by my friend, Karen Miller.  The are made from fabric and appliqued and hang on the wall.

My collection has grown to include snowmen (and in some cases, snow women).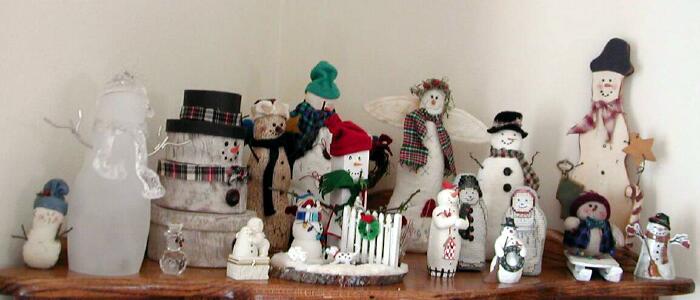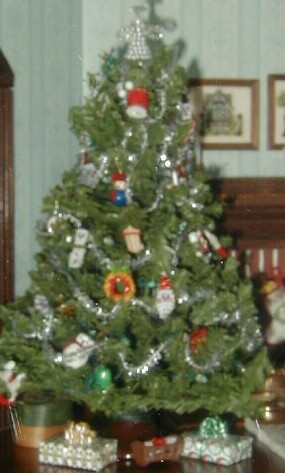 The tree on the left is my mini tree in my dollhouse--it's about 6" high.  I made it from a kit from GJs.  The tiny pearl angel is also made from their instructions, as are the Santa face and the Snowman.