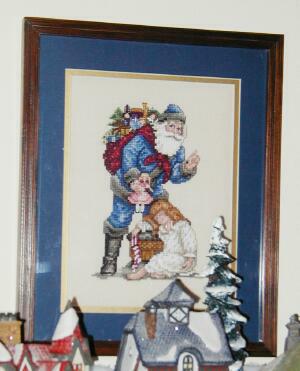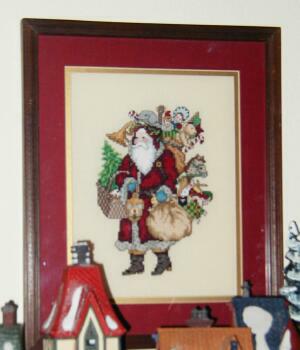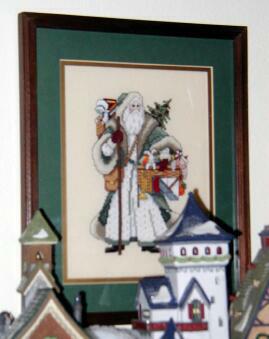 The three cross-stitched Santas hang over the North Pole Village on the living room mantle.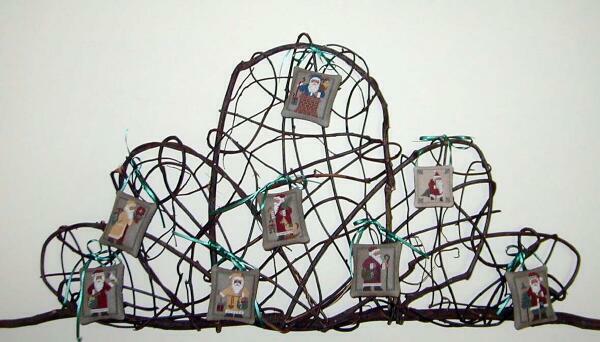 The cross-stitched Santa pillows are about 2-1/2" x 3".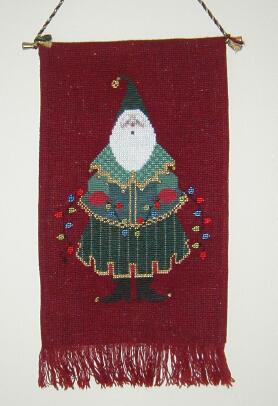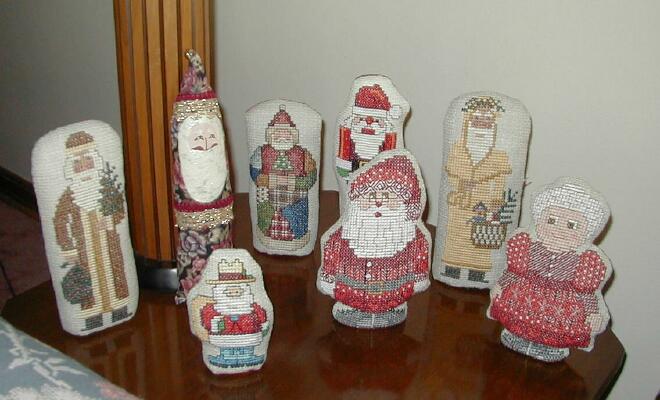 The cloth Santa leaning against the lamp was a gift from Laura Weech.  I cross stitched Santa & Mrs. Claus.  All the rest of the stitched Santas were gifts and were stitched by Karen Miller.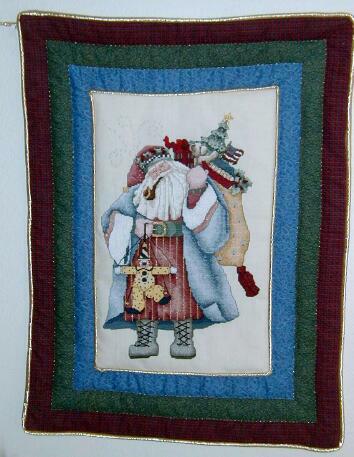 I stitched the two Santa banners shown below.  I added fabric quilted trim to the one on the right.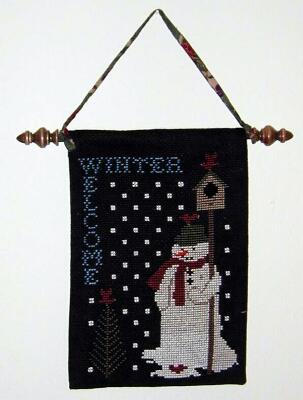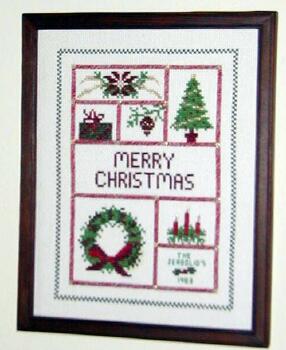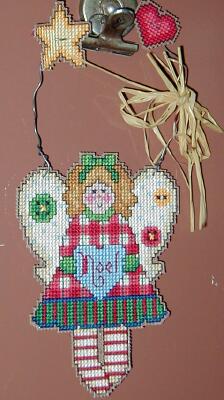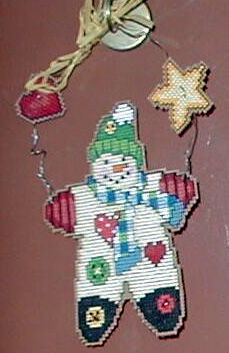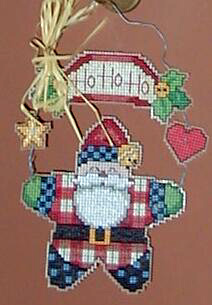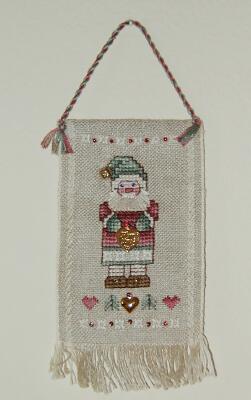 These ornaments are stitched are perforated paper and hang on my refrigerator.


Charms are used as a finishing touch on this mini Santa banner.

Seasonal and holiday buttons change on this Welcome banner.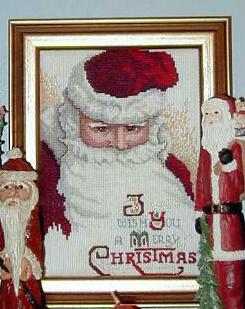 This Santa shares a shelf with several pencil Santas.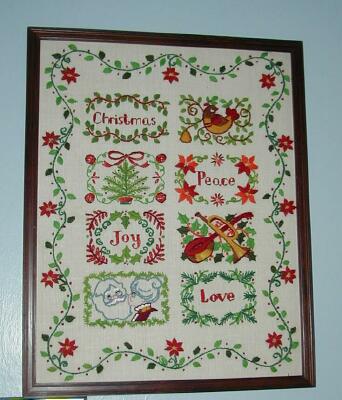 I completed this crewel Christmas hanging long before I started doing cross stitch.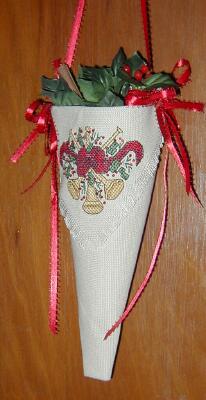 This hanging was stitched by and a gift from my friend, Lesa Johnson.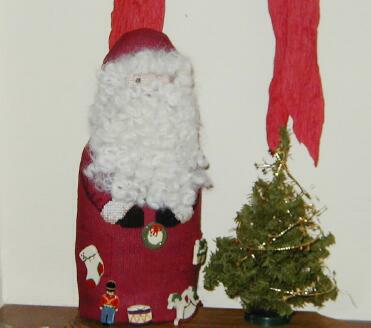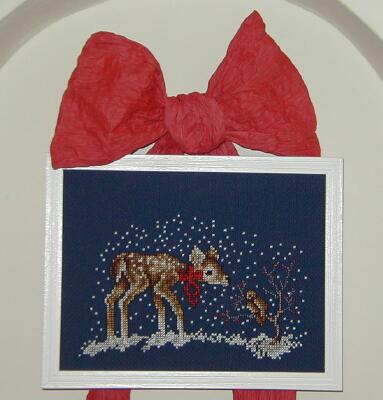 These 2 stitched pieces share a little nook in a hallway.  I included the Santa in the Santa Collection pictures.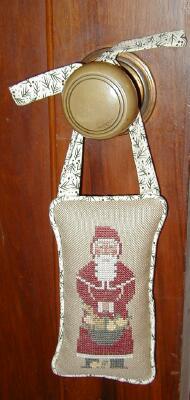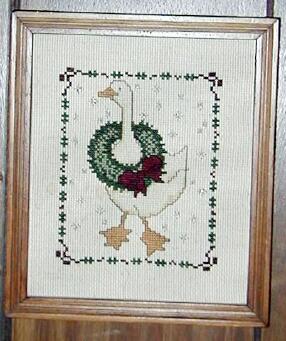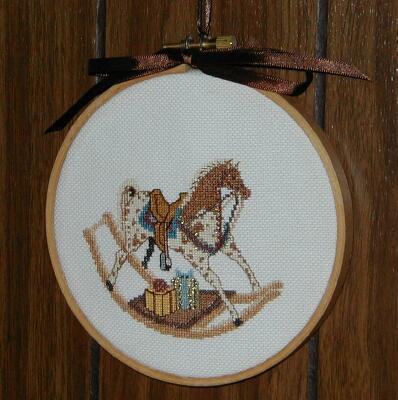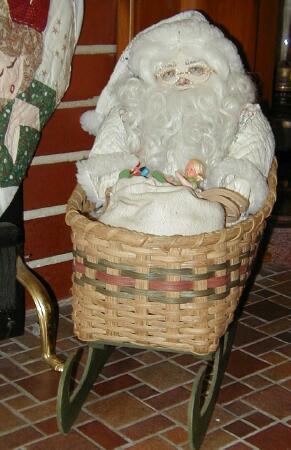 This Santa's face is cross stitched and his outfit is from my mother's double wedding ring quilt.  I included this Santa in my Santa Collection pictures.