I received this dollhouse in the early 1940s when I was a small child.  The furniture was purchased piece by piece at $.05-$.25 each from the "dime store."

The plastic furniture is Ideal, Renwal, and Plasco except for a few piece of Petite Princess purchased in the late 1960s when my niece was playing with the dollhouse.  My daughter and her friends all played with the dollhouse in later years.  Several of the pieces have legs or wheels broken off (and some were entirely destroyed) from the years of play.

In the 1960s, I "remodeled" the house for my niece (when I didn't know any better) and the flocked and printed floors and walls were ruined in the early 1990s when I removed the added wall and floor coverings.  I painted and papered using very plain paper to try to regain the feel of the original house.

This was a well-loved house and, even though a little "worse for wear," holds a special place in my heart.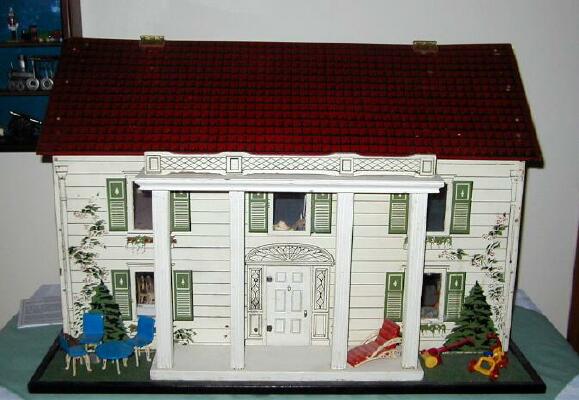 The house originally had thin acetate windows with printed mullions.  Right now clear plastic is in the windows.  The lawn furniture is Plasco, the tricycle is Renwal and I'm not sure of the lawnmower.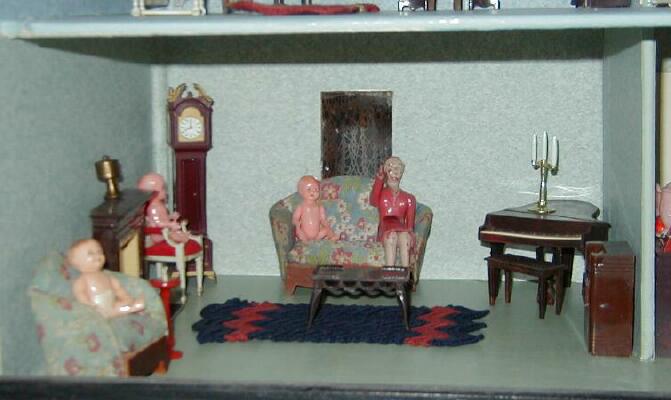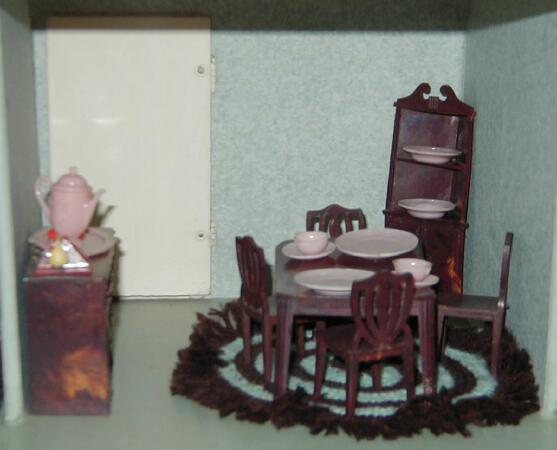 The red velvet chair and the candlelabra in the living room is Petite Princess the grandfather clock is by Marx.  The rugs were crocheted by my mom.  The pink plastic dinnerware in the dining room is labeled Irwin and originally came with flatware but it has been lost.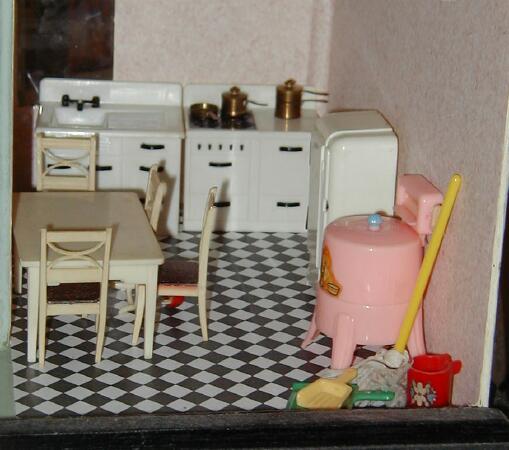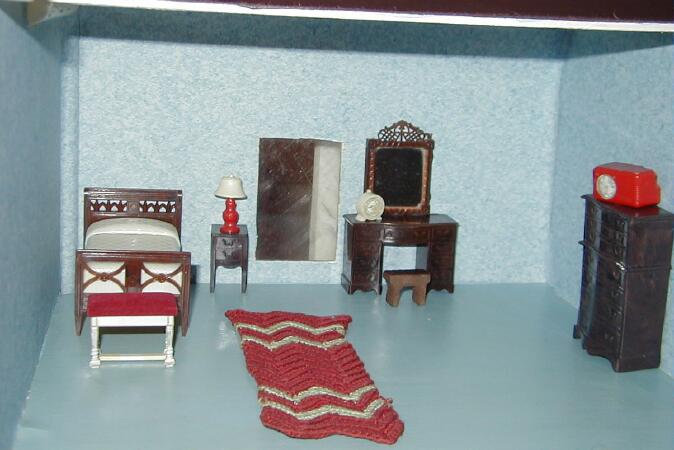 The metal cookware on the stove is also from the 40s.  The lid on the step waste can has been lost.  The red velvet stool at the end of the bed is Petite Princess.  The rug was crocheted by my mom.  I originally had a double bed and 2 twin beds, but this lonely twin bed is the only one  left.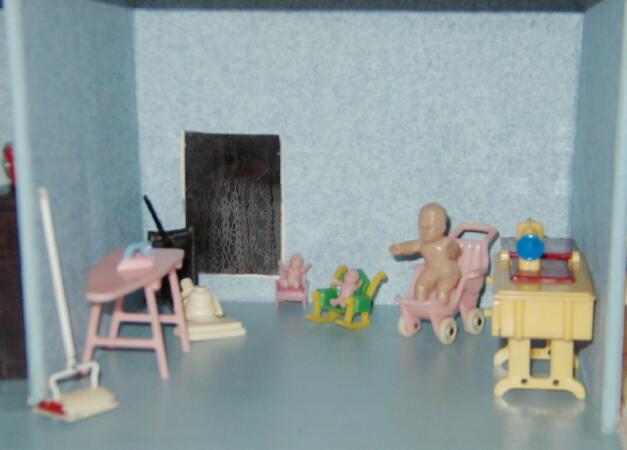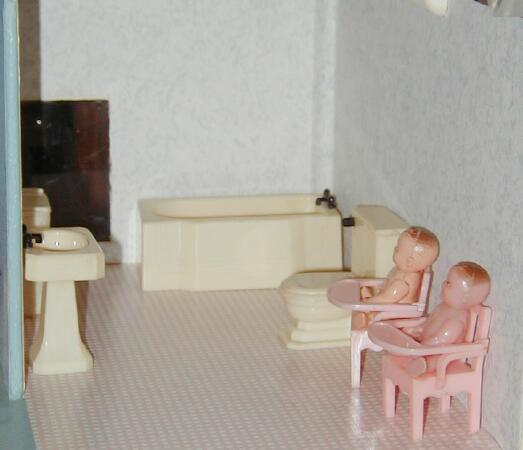 This little room was originally a bedroom, but with only one of the beds left, it now holds the sewing machine, ironing board, cleaner and sweeper.  All the baby dolls are from my childhood.